A specialist in top-of-the-range windows, patio doors and entrance doors for almost 50 years, Groupe Janneau unveils a special collection for its "Les Capitales" entrance doors. This new range has been designed in partnership with Fany Glass, experts in the creation of stained-glass windows.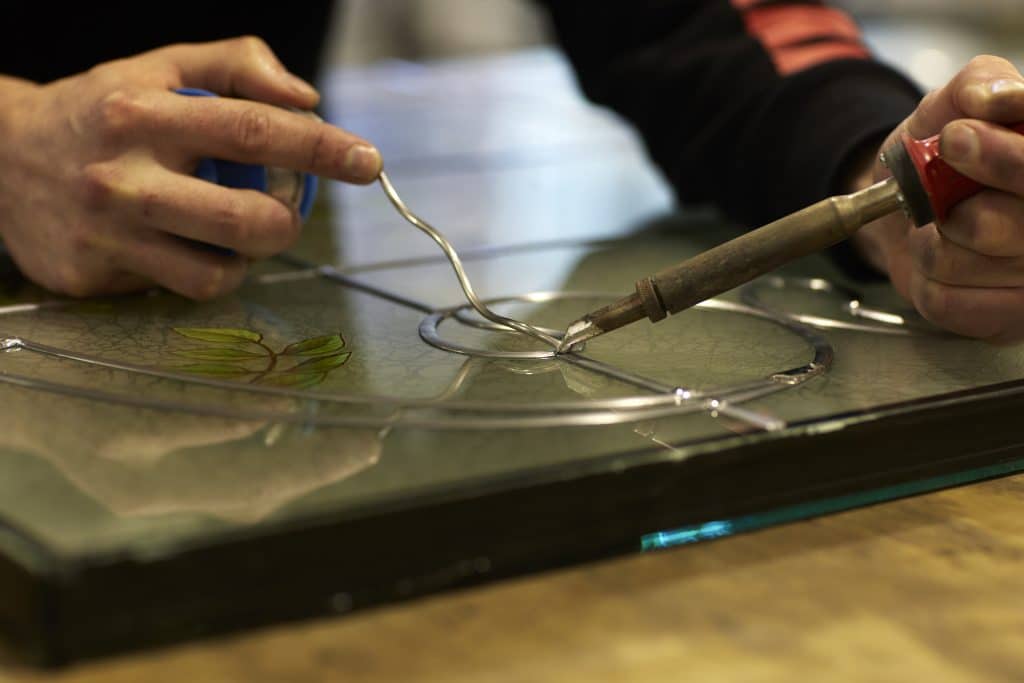 The combined expertise of two designers
For over 20 years, Groupe Janneau and the Fany Glass workshop, located in the Val-d'Oise region of France, have been working hand in hand to combine their expertise.
Henri Janneau, joiner and President of Groupe Janneau, and Dominique Legris, founder of the Fany Glass workshop and Meilleur Ouvrier de France 2015, share the same passion for made-to-measure solutions and quality materials. A passion reflected in the wide choice of decors offered by Fany Glass, from the most classic to the most modern.
Drawing on its experience in the creation of stained glass art, Fany Glass has developed a method of using glass decorations directly assembled in double glazing. The finish and nobility of Fany Glass products are identical to that of traditional stained glass (lead frames and tin soldering), while double glazing offers all the modern features of high-performance insulation. This method and these characteristics make it possible to integrate these stained-glass windows into the entrance doors produced by Groupe Janneau.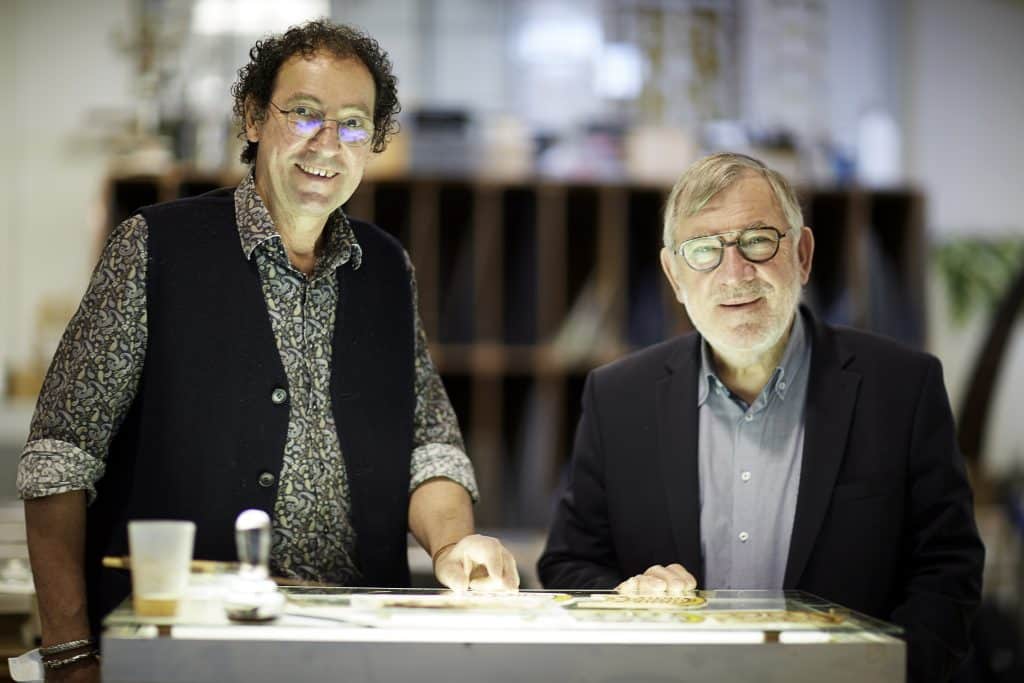 Janneau entrance doors adorned with stained glass
As part of this historic collaboration, Groupe Janneau has selected specific Art Deco decors to embellish its best-selling "Les Capitales" range of entrance doors. For this range, Fany Glass decors are offered for six different entrance door models. These models are technically bendable in PVC and wood. A tailor-made, customizable offer that can be adapted to a wide range of decorating styles.
Technical characteristics of glazing composition:
- Lead screen on basic Sahara printed glazing (Thela optional).
- All models are available with matching trims: same glazing height or full door height. Trims also available without lead decor.
- Basic warm edge spacer. 44/6 glazing available as an option.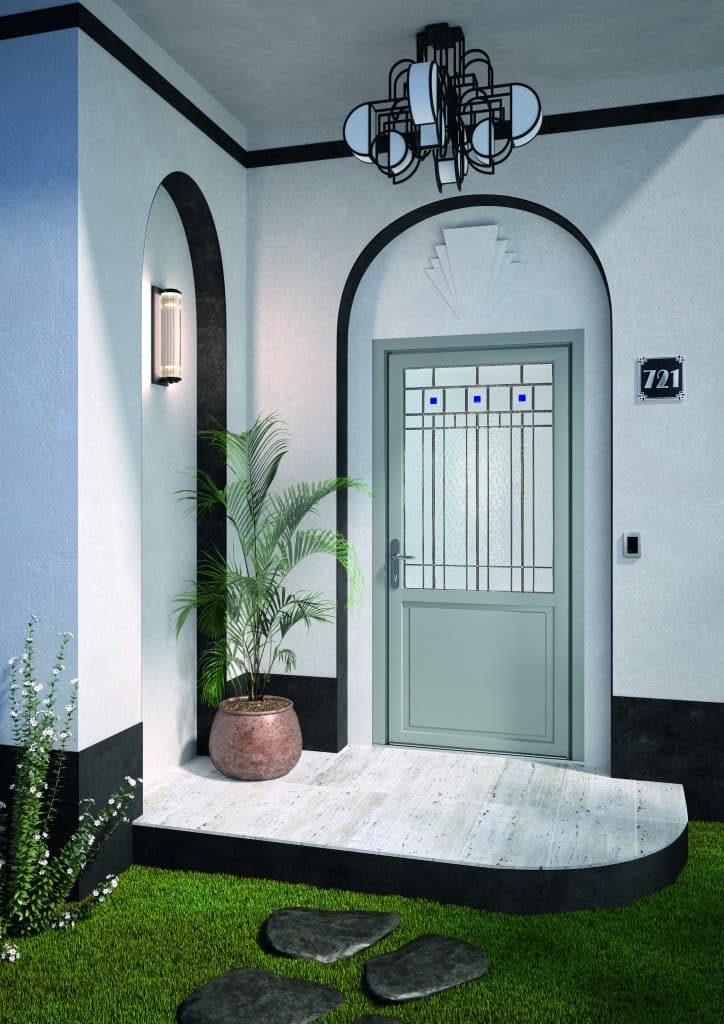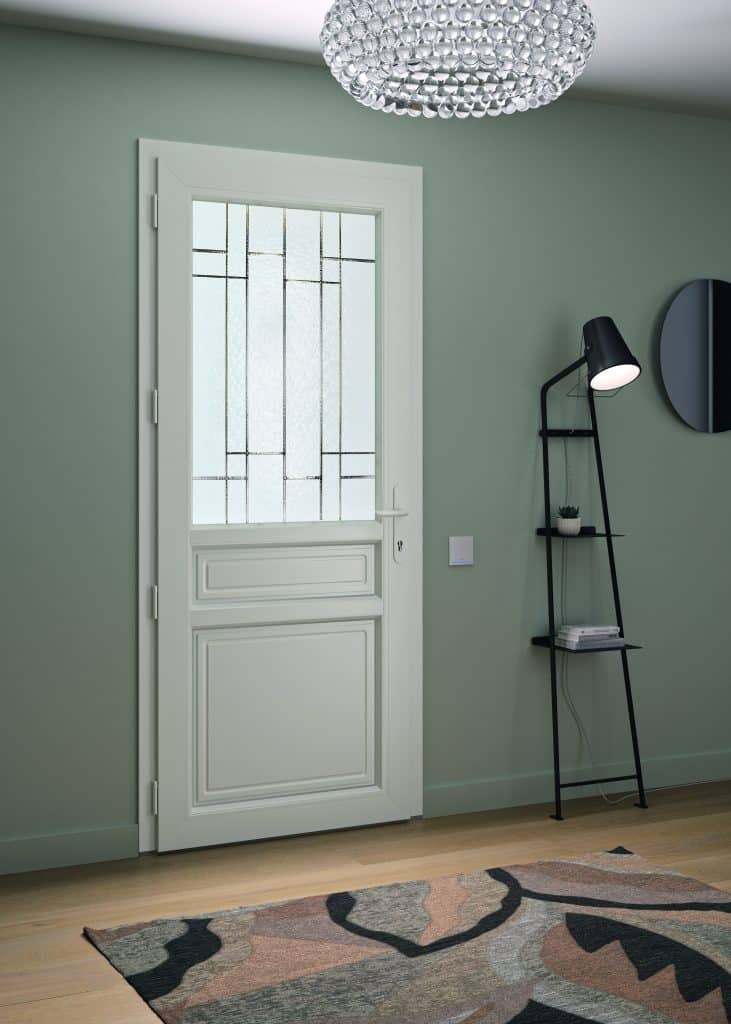 The result of a historic partnership between Groupe Janneau and the Fany Glass workshop, this special collection aims to restore stained glass to its rightful place in interior design, while remaining compatible with today's thermal insulation and soundproofing standards.