Groupe Janneau is constantly recruiting different profiles and skills, both locally and nationally.
Please send us your unsolicited application by filling in the form by clicking here. We have specific needs from time to time, which are listed in the "Jobs in the spotlight" section.
Before applying, we invite you to discover our commitments to human resources management at Groupe Janneau.
Joining Groupe Janneau means giving meaning to what we do every day: promoting high-performance products and services, helping to renovate and restore our heritage, contributing to the preservation of natural resources and limiting environmental impact. It also means living a human adventure within a family group, based on proximity, sharing and listening... whatever your profession: a collective intelligence that's just waiting for you.
Groupe Janneau is committed to supporting candidates at every stage, from integration to mobility within the company.
Post your CV on our website (in response to a job offer or unsolicited application).
Review of your application by the HR department.
Organization of an initial telephone interview to understand your profile and expectations (motivations, availability, career wishes...). If your application is unsuccessful, you will receive a negative reply.
Face-to-face interviews with the HR department and the operational/business manager.
Immersion in the job for a half or full day.
After discussions, proposal of commitment.
Welcome with integration and on-the-job training.
The advantages of Janneau Group :
All our job offers and positions are open to the recruitment of people with disabilities.
Commitment to respond to all applications received.
Transparency on the status of the recruitment process.
Each employee we recruit benefits from a customized integration program that includes :
A meeting of Group employees.
An overview of the company's workflows and business processes (from quotation to delivery).
In-house practical training and/or external training. For example, we offer our workshop carpenters IME training specific to the trade. The induction period for our non-manufacturing positions includes technical training on the production unit. We also offer all new arrivals a welcome/safety training course during the first week of their contract.
A definition of short/medium-term objectives and the means to achieve them.
Regular integration meetings with the operational manager to discuss the new recruit's feedback and define areas for improvement.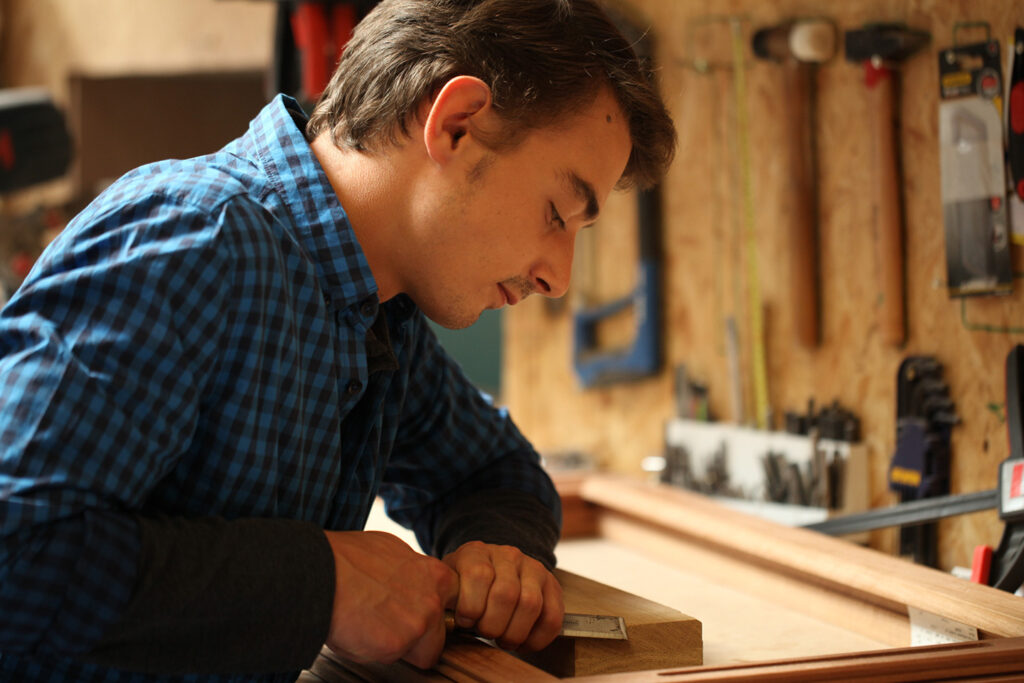 Regular audits are carried out by the HR department with managers and new recruits to :
Ensure that the integration process is properly monitored (compliance with schedule, job training, expected formalities).
Assisting teams (answering questions related to the position, company organization, preparing end-of-trial interviews).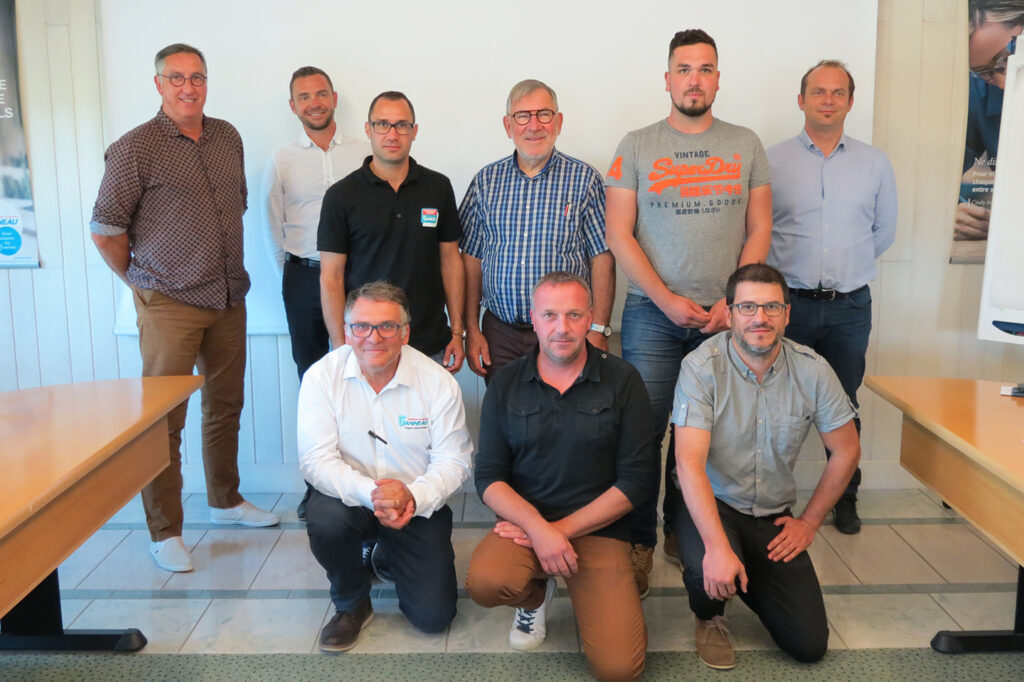 The interviews conducted each year (appraisal interview, professional interview) are an opportunity to discuss our employees' career paths and, in particular, their training and skills development needs and wishes. They also contribute to the development and enrichment of Groupe Janneau's training catalog.
Every training request submitted to the HR department is analyzed and compared with the training plan, in order to provide the most appropriate response to our employees' needs.
These interviews are also designed to identify career development prospects, and in particular any changes in job within the Group that require a specific training program to support the employee.
Every year, we offer our employees and customers certified training in the installation and marketing of our joinery products (Janneau Academy).
The advantages of Janneau Group :
We are committed to equal access to professional training for all our employees: the same right to training for all.
The constant development of our work-study contracts (Apprenticeship, Professionalization).
Customer focus, Responsiveness, Team spirit, Individual and collective involvement, Respect for people, Professionalism, Loyalty.
Mobility within the Group
Throughout its development, Groupe Janneau has been committed to supporting its employees in their professional careers. That's why we identify mobility pathways and define the skills our employees need to ensure their professional mobility is a success. There are many examples of this:
Move from manufacturing to sales administration, engineering, procurement, IT...
Geographical mobility from the company's head office to its subsidiaries and vice versa, or from one subsidiary to another, as part of a change of position, a change of profession, a move closer to home for family reasons, etc.
Mobility of manufacturing jobs and production units to promote the development of professional skills and multi-skilling of our employees.
Well-being and quality of life
Employee well-being and quality of life are key concerns for the Group, which is why we :
Every year, we organize events that contribute to "living together": participation in sporting events, annual employee outings.
We offer our employees a teleworking charter with a variable number of teleworking days per month depending on the position held, to help reconcile personal and professional life.
In partnership with Action Logement, we are committed to offering our employees and new arrivals financial assistance for their mobility, help in finding accommodation, help in finding a loan...
We offer our employees a Company Savings Plan and a Retirement Savings Plan: payment of sums from profit-sharing and/or incentive schemes, as well as any company and employee matching contributions.
We propose a gradual retirement plan (part-time work, Time Savings Account Agreement).
We are proposing the possibility of additional pension contributions for part-time employees or those on phased retirement.
Groupe Janneau is committed to preventing occupational hazards as part of a continuous improvement process, based on a single document for assessing occupational hazards and increased collaboration with employees and prevention organizations (occupational medicine, CARSAT).
Safety audits are carried out on a regular basis to identify occupational hazards and complement our risk prevention and continuous improvement approach.
This approach enables the implementation of health/safety action and investment plans (adaptation of workstations and equipment, adaptation of protective equipment, particularly to assist load carrying, training and information, job rotation, etc.).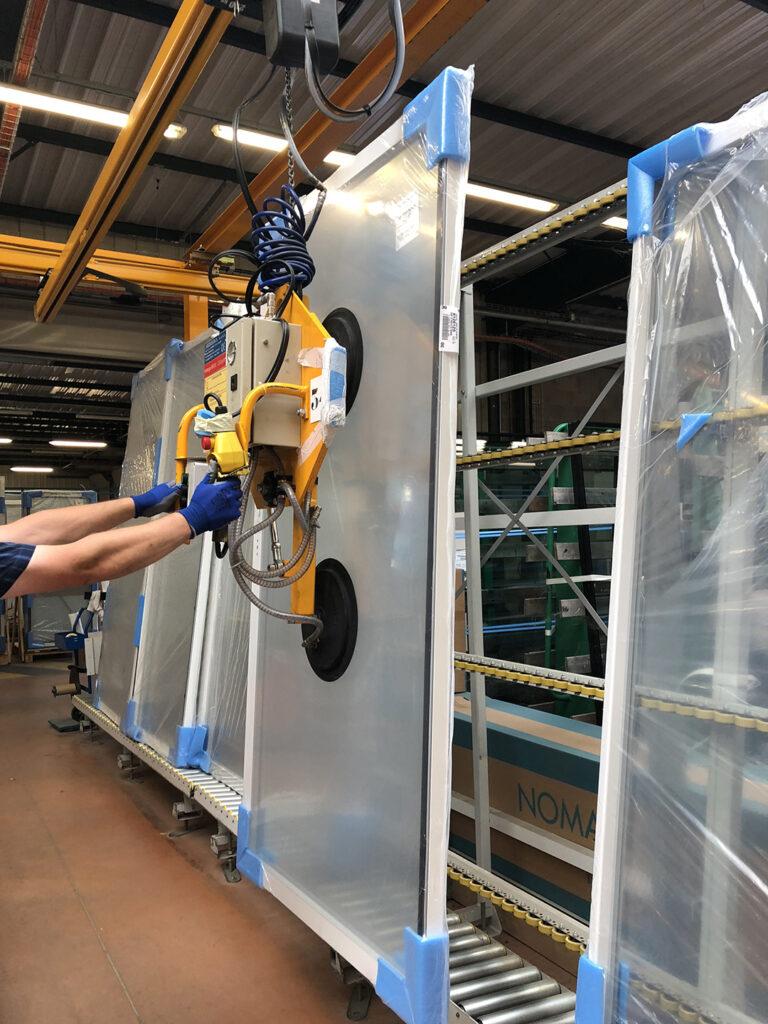 Professional equality index
Overall score: 73/85 - Result out of 100 points: 86
Pay gap indicator: 38/40.
Indicator relating to the difference in the rate of individual increases (excluding promotions) 20/20.
Promotion rate gap indicator: 10/15.
Indicator relating to % of employees receiving a raise in the year following their return from maternity leave: not calculable.
Indicator relating to the number of employees of the under-represented gender among the 10 highest-paid employees: 5/10.
Groupe Janneau promotes professional equality, particularly between men and women. This is why, in addition to a professional equality index that exceeds legal standards, we implement a new professional equality action plan each year, with targets for progress in the following areas:
Eliminating pay differentials.
Access to employment.
Professional training.
Career development.
Career development.
Working and employment conditions, especially for part-time employees.
Job diversity.
Retirement contribution base maintained for part-time employees.
Send an unsolicited application