A specialist in top-of-the-range windows, patio-doors and entrance doors for 50 years, the JANNEAU Group is launching a new brand: CONFIANS. Entirely dedicated to craftsmen, this brand enables the JANNEAU Group to be as close as possible to the needs of its craftsmen and customers.
In 1973, Henri JANNEAU created JANNEAU Menuiseries to help craftsmen move upmarket in window quality. The CONFIANS brand is a reminder of this genesis, and a nod to Janneau Menuiseries' first customers, the craftsmen.
"Confidence" is the name of the link that has united us since 1973 with artisan carpenters who install windows and doors, for all types of markets: public, tertiary, schools, hotels, hospitals.'' Henri JANNEAU, founder of the JANNEAU Group.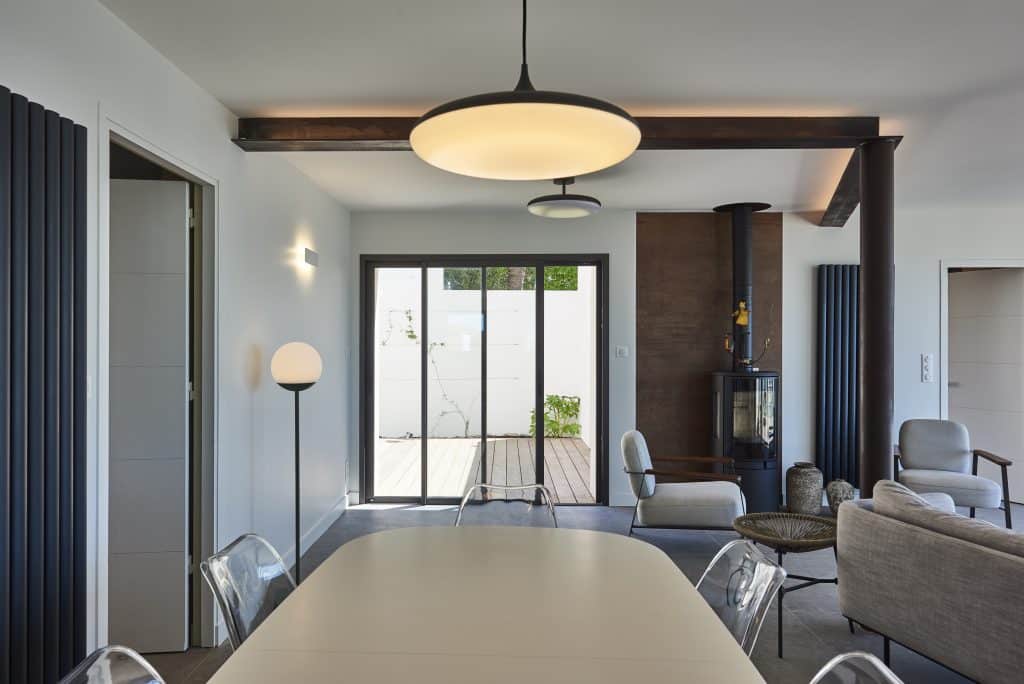 Composed of several areas of expertise, the Group's approach is to build strong, differentiated brands to offer a range of products and services tailored to each customer.
CONFIANS, the promise of quality and innovation
The JANNEAU Group has become a key player in the joinery market, with joinery manufactured in the Pays de la Loire region and a long history of expertise. For craftsmen, CONFIANS means products that are easy to sell and install. For the end customer, it's the guarantee of a top-of-the-range window at an affordable price, installed by a local craftsman. Whether in wood, PVC, aluminum or steel, the quality of our windows is guaranteed by the use of durable products. The group has also focused on innovation to meet new needs: more responsible openings, better insulation, a diversity of styles and trends.
To date, over 1,000 craftsmen have already placed their trust in the new CONFIANS brand. To strengthen its presence in France, the JANNEAU Group intends to recruit several technical sales representatives.